At Business Growth Global, we understand the essence of true business partnership. It's not just about shared success; it's about standing shoulder to shoulder through the challenges. It's about honest commitment and shared outcomes.
When you embark on our 12-month one-to-one business growth coaching and mentoring programme, you're not just getting a service; you're gaining a dedicated partner. If you demonstrate unwavering commitment to follow our process, then we Guarantee its success. If not, you can get your money back.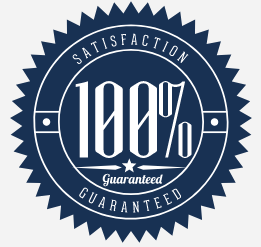 Think of us as a new 'Guiding Director' for your business.
We're available to you for an investment as modest as £18,000pa. If our insights and strategies don't yield tangible results, consider our 'salary' returned.
What  You receive in return for our services
Tailored Partnership

:




Choose a partnership program that aligns with your financial capabilities, desired support level and growth aspirations.
Transparent Fee Structure:


Commit to a clear monthly fee that corresponds with the service level you've selected.



Discover Tangible Milestones

:




As you navigate our program, pinpoint specific, measurable enhancements tailored to uplift your business's trajectory.
Set Ambitious Growth Goals:


Collaboratively, we'll define a growth benchmark that not only ensures a 2x ROI but also propels you beyond.
Bonus Incentive:


At the end of our engagement, we'll measure our success. At the year's culmination, should our collective efforts surpass the pre-established growth targets, a one-off bonus will be due as a testament to our exceeded benchmarks.
Let's break down how our guarantees work using our Regular program.
Scenario:
You choose our Regular program, which costs £2,500 per month.
Total Investment Over 12 Months:
£30,000 (12 months x £2,500/month)
The 12-Month 2xROI Promise:


If, by the end of 12 months, you haven't witnessed a Return on Investment (ROI) of at least £60,000 (which is 2 times your total investment of £30,000), we will refund your entire payment of £30,000. We stake our reputation on your growth.
3-Month Satisfaction Guarantee:


Suppose after 3 months of engaging with our services, you decide that we're not the right fit for your business. Upon notifying us, you'd be eligible for a 50% refund on the investment made during those three months. So, you'd get back £3,750 (50% of 3 months x £2,500/month).
Key Points to Consider: Our Transparent Approach
The Pace of Sustainable Growth:
True and lasting change isn't instantaneous. For optimal results, we advocate for partnerships that span 12 months or more. Only with this duration can we activate our guarantee, ensuring we have ample time to achieve tangible outcomes.
Mutual Commitment is Crucial:
Our partnership thrives on reciprocity. While we pledge our expertise and strategies, your unwavering commitment is equally essential. Our guarantee stands firm when you adhere to the mutually agreed-upon action steps within the stipulated timeframes.
Freedom and Flexibility:
We're confident in the value we deliver, but we also respect your freedom to decide. Should you ever feel the need to part ways, just inform us and cease the retainer payments. No strings attached. It's that straightforward.
Matt D - Orsa Housing
"Joining Business Growth Global's mentoring program is easily one of the best decisions I've made as a CEO. Their expertise, paired with a genuine commitment to our success, has revolutionized how we approach challenges and capitalize on opportunities. Our profit margins have seen a consistent upward trend, all thanks to the invaluable guidance we received."
Carla C - Paperock Creative
"The mentoring I received at Business Growth Global was transformative. Every session was a deep dive into areas of my business I'd overlooked. Their holistic approach ensured we optimized every aspect of our business model. I can confidently say we've grown more in the last six months than we had in the previous two years!"
Joe G - KCJ Executive Talent
"After joining the Business Growth Global Coaching program, my company has experienced a paradigm shift in its operations and growth trajectory. The hands-on mentoring and actionable strategies provided have not only sharpened our business acumen but also paved the way for unprecedented growth. A heartfelt thank you to the entire team!"