Optimize Your Business Today!
Book a FREE Discovery call
At Business Growth Global, we firmly believe that our clients are the foremost experts in their businesses. That is why we acknowledge and respect the unique insights and intricate understanding that comes from years of dedication and hard work in a specific field.
Understanding that each business has its own unique identity and set of challenges. This is where our role comes in – to help you exploit your inherent expertise and translate it into tangible business growth.
Leveraging our specialized knowledge, industry-leading skills, and extensive experiences encapsulated within "The Business Growth Blueprint", we strive to assist you in realizing your business's full potential.
This means we partner with you, combining our strategic expertise with your business acumen, to generate amazing results.
Our approach is rooted in a deep understanding of the intricacies of business growth. We apply this understanding in creating bespoke strategies for every client, leading to sustainable and meaningful growth.
Our ultimate goal is to propel your business to new heights by capitalizing on your inherent expertise. Join us and experience the transformative power of strategic growth planning tailored specifically for your business.
Don't Settle For Less
It Is Time To Grow
Our mission here at Business Growth Global (BGG), is to free business owners from the shackles of working within their business, by giving them the framework, knowledge and guidance they need to improve their business and their lives.
Charge Forward
We Will Make It Happen
he The "Business Growth Blueprint" is not just a strategy; it's a transformative journey tailored to elevate businesses to new heights. At its core, it is our signature, time-tested methodology that paves the way for undeniable growth.
Our clients gain a deep understanding as they 'ANALYSE' their distinct advantages and areas of improvement, purposefully 'EXPAND' their clientele and profit potentials, fully grasp their 'REVENUE' channels, amplify the effectiveness of their 'OPERATIONS', prioritize their 'PEOPLE', and achieve tangible 'SUCCESS'. This level of success signifies a business that consistently generates revenue, regardless of the owner's direct involvement.
Now, the linchpin of this entire blueprint is our mentor-led approach. We believe that personal guidance can be the difference between success and failure. Our mentors are seasoned professionals who have navigated the tumultuous waters of business growth themselves. They provide a combination of tailored guidance, industry expertise, and emotional support, ensuring that business owners always have a guiding hand leading them forward.
The acronym for the words Analyse, Expand, Revenue, Operation, People, and Success is "AEROPS". Each letter stands for a key component in the path to business growth:
A – Analyse: Examine your business to understand its strengths and weaknesses.
E – Expand: Grow your customer base and increase your profits.
R – Revenue: Understand your income streams to optimize your earnings.
O – Operation: Improve the efficiency of your business operations.
P – People: Invest in your team to drive productivity and innovation.
S – Success: Achieve your business goals and enjoy the results of your hard work.
Derived from international best practices and refined from over two decades of consulting experience across diverse sectors, our blueprint is comprehensive. Our overarching aim is clear: Equip business owners with robust strategies to ensure a steady customer base and structure their businesses for sustained growth. With our hands-on, tailored approach, businesses don't just grow; they flourish, evolving into powerhouses that stand the test of time.
Guaranteed business growth
Ask us how we can help you achieve freedom
 Guarantee !!!



Our Commitment, Your Assurance
At Business Growth Global, our success is intrinsically tied to yours. We're so confident in the value we bring that we've placed tangible assurances on our services.
With Business Growth Global, your growth is both our mission and our metric. When you prosper, we succeed.
The 12-Month 2 x ROI Promise
If, after 12 months of collaboration, your Return on Investment (ROI) hasn't doubled, we'll refund your entire payment.
Yes, you read that right – we stand firmly by our commitment to drive impactful results for your business.
3-Month Satisfaction Guarantee
Dive into our services and explore our strategies. If, within the first 3 months, you feel our approach doesn't align with your expectations or goals, inform us.
We'll return 50% of your payment, demonstrating our genuine commitment to your satisfaction.
Matt D - Orsa Housing
"Joining Business Growth Global's mentoring program is easily one of the best decisions I've made as a CEO. Their expertise, paired with a genuine commitment to our success, has revolutionized how we approach challenges and capitalize on opportunities. Our profit margins have seen a consistent upward trend, all thanks to the invaluable guidance we received."
Carla C - Paperock Creative
"The mentoring I received at Business Growth Global was transformative. Every session was a deep dive into areas of my business I'd overlooked. Their holistic approach ensured we optimized every aspect of our business model. I can confidently say we've grown more in the last six months than we had in the previous two years!"
Joe G - KCJ Executive Talent
"After joining the Business Growth Global Coaching program, my company has experienced a paradigm shift in its operations and growth trajectory. The hands-on mentoring and actionable strategies provided have not only sharpened our business acumen but also paved the way for unprecedented growth. A heartfelt thank you to the entire team!"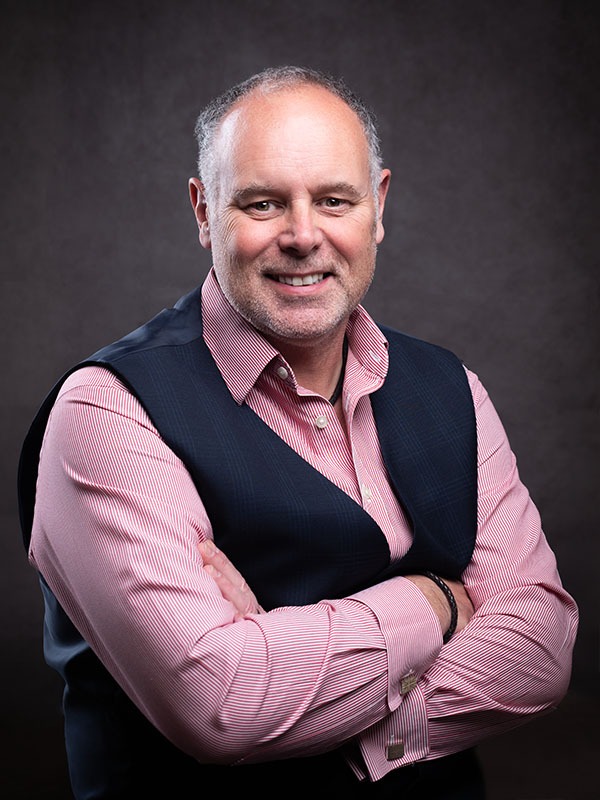 Lee Broders of Business Growth Global Ltd is a serial-entrepreneur and director of several SMEs in a variety of differing sectors and holds a Masters in Executive and Senior Level Coaching and Mentoring..   Having started his first business at the age of 26, having served 10 years in the British Army, he created a track record for more years than he wishes to remember of delivering successful intervention in business challenges at an operational and relationship level, having worked with International Corporate Blue Chip companies, as well as small start-up companies and everything in between.
Lee lives in Whitchurch, Shropshire with his enduring wife, travelling the country to help his clients get the best of him. He rides motorbikes, flies planes, enjoys life and helping people, while constantly learning and communicating new skills (completed a Master of Laws at the age of 47).   He has a zest for life that allows him to be enthusiastic and empathetic with his clients, to help them they the best out of themselves and their business.
Regular
1 Year Enrolement

24 – 45 min sessions

1 – 15 min Crisis Call per week

6 Strategy / Action Reviews

100% Guaranteed
Intensive
1 Year Enrolement

48 – 45 min sessions

2 – 15 min Crisis Call per week

12 Strategy / Action Reviews

100% Guaranteed
Boardroom
(3 People Max)

1 Year Enrolement

24 – 45 min 1-2-1 session

24 – 45 min Group session

1 – 15 min Crisis Call per week

12 Strategy / Action Reviews

100% Guaranteed